When I say manipulate a certain element, it does
not mean i have total dominance over that element. If the attack is
weak I am able
to redirect or control that jutsu myself,
however, if that certain jutsu or attack is to great for my chakra to
handle i am unable
to manipulate that attack.
I.E.
Weak Attack (-You shoot fireballs-
-I redirect the projectiles back at you-)
Strong Attack (-You send several waves of super charged lightning-
-I try to manipulate but get shocked since my chakra is not able to handle such a force-
IMPORTANT
Aura's do need time to change in lower ranks, after initial activation word it takes 1 other post for it to be fully active.
Ex.
-Me: "Flamma"
-You: Does whatever
-Me: Flamma is now activated
Activation word -
Flamma - Fire, Ventus - Wind, Aqua - Water, Terra - Earth, Umbra - Dark/Shadow, Lux - Light
Negations word -
QuietusFire Aura
Enables user to manipulate fire properties to some extent.
Current fire justus:
Aduro - Active
-Basic Fire Ball
Flamma Sparsum Offa - Active
-Creates a greater fireball (size is ten times a regular fireball)
-Can either hit like so or split into 10 regular fireballs
Flamma Manus - Passive
-Hands are encased in flames, flames are hot enough to reach the boiling point of Tungsten
Close Quarters Combustion - Active
-Basically a explosion at close quarters
Combustion - Active
-Miniature explosion around the size a tennis bal, uses predetermined cordinates delayed or instanteous
Vehementer Propono Igneus Navitas - Active
-Flames
are stored at the base of my feet, then releasing a jet of flames I
propel forward at a high velocity releasing a deadly Flame Gauntlet
punch
-Faster than wind walk, however can only be used in crouching position and leaves a trail fire in it's path
Water Aura
Enables user to manipulate water properties to a certain extent.
Profusum - Active
-A small stream of water is gathered from the atmosphere by combining Hydrogen and Oxygen
-As long as there is Hydrogen and Oxygen molecules in the atmosphere this jutsu can be used
Earth Aura
- Not implemented
Enables user to manipulate earth properties to a certain extent.
Wind Aura
Enables user to manipulate wind properties to a certain extent.
Current wind jutsus:
Fluo - Passive
-Enables user to control the particles in the atmosphere in a 16 meter radius
Ventus Ferrum - Active
-Thin blades of wind are created from wrist to end of elbow in a curved fashion.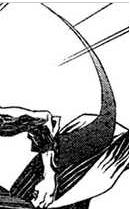 Ventus Ingredior - Passive
-Enables user to become fast as the wind
Subitus Quod Vehemens Ventus - Active
-Compressed/Pressurized
air balls, about the size of a cannonball, shimmer's when in flight but
nearly invisible when stationary)
Decursus - Active
-Splits protons and electrons in the atmosphere around my arms, creating electricity/lightning
Telum - Active
-Ranged form of Charge, as name implies, I fire a bolt from my fists
-(1 meter) long
-Can travel up to 20 meters
Electric Circuit - Active
-My
electric field around my arms dispels and creates a ring of 5 orbs of
lightning around you, closing in while violently striking anything near
it
-Moves at a fairly slow rate, can combo with Charge
Dark Aura
Enables user to manipulate dark/shadow properties to a certain extent
Current shadow jutsus:
Umbra Property - Passive
-Reduces physical damage by 25%
Adficio - Passive
-Sets my attack power at zero, however, each time a hit is landed your attack power is converted into mine
Secundum Statua - Active
-Creates shadows in my path, used only for a distraction/decoy
Adficio Telum - Active
-Projectile of Drain, moves at a fairly slow rate, easily avoidable unless distracted
Caecus - Active
-Renders opponents eyes useless for a couple of minutes (3-5 minutes)
Labefacio - Active
-Shadow spikes impales the opponent
-The longer the shadow the more spikes are produced
Divinus Ultionis - Active
-Needs
Flare
to activate at least once or have a shadow that surrounds the opponent completely
-Shadow spikes exactly like
Impale
surround the opponent and pierces his arms and legs
-After
every minute (post) I send one spike into one of your major organs,
leaving the enemy's heart or brain for last or instantly if desired
Animus Exussum - Active
-Burns my chakra to a dangerous level (99% is burned) to deal out massive damage, used in case of emergencies
Doppleganger - Active
-Creates
a duplicate of my opponent, however the duration lasts (10minutes) with
halved stats/attributes and consumes 75% of my chakra
-(Basically you're fighting a weakened version of yourself)
Light Aura
Current light jutsus:
Enables user to manipulate light properties to a certain extent
Divinus Fontis - Active
-Creates beams or orbs of light able of dispersing shadow properties.
-Beams able to turn and bend + beams are able to travel at the speed of light
-Able to hit opponent from any direction if sun is out, creating a massive light source
-Mostly effective against
Shadow/Dark
Property Users
Curatio - Active
-Recovers from minor injuries, severe wounds require massive amounts of chakra depending on the damage
Niteo - Active
-A light beam conveniently shaped into an sphere that emits a blinding light in night or day.
-Like name implies, blinds for 3-5 minutes
-|More to come|-