Telekinesis- The ability to move object with my mind and I can also
create blast and shields made from telekinetic energy which is unseen
to the naked eye.
Magnetism- The ability to attract and repel
different types of metal as well as create magnetic fields, release
waves, blasts, of orbs of magnetic energy.
Sound Manipulation-
This gives me the ability to create a large sound wave in the form of
orbs, blast, or waves. I can create sound waves with ether my hands or
with help from my guitar to use less chakra.
Shinigami Moves:

Flash Step-I take one step as I am able to move at high speed and travel a great distance
Kido- I can use all types of Kido which includes Hadō, Bakudō, and other abilities.
(Kido lvl cap removed by Akarui)
Darkness Attacks:

(Note: while all these name have the word shadow they use and are made from dark energy not shadow)
Shadow clones: I create physical clones of my self.
Shadow
Pit: I will make some hand signs and the touch the ground with my hand
or stomp my foot and then cause a large pit to appear that will send
anyone into a pit of complete darkness were dark spikes that lie at the
bottom and on the sides of the pit.
Shadow Shuriken: This move creates a large shuriken of darkness that can be thrown and also can split into multiple shuriken.
Shadow Ball: Creates a large ball of dark energy that explodes on impact.
Shadow
Scythes: This move will make multiple blades of darkness that will move
along the ground and in the air towered my opponent.
Shadow
Blade: This move will create a large amount of shadow energy around my
arm and it will then from and sharpen into a blade that I can use to
cut through multiple things. This move can also be done with my sword
to double its cutting power.
Shadow Style: Full Arm Shadow
Blade: This is an improved version of my Shadow Blade, instead of just
my hand my dark energy will cover my whole arm turning it into a large
blade of dark energy. This can be done with one arm or both of my arms,
although with this attack it is hard for me to grip anything.
Shadow
Stretch: By pouring my dark chakra into my shadow I can cause my shadow
to lift of the ground and then move toward my opponent. My shadow can
wrap around objects and also sharpen and cut through objects.
Shadow Step: This move allows me to sink into my shadow and then move around at super fast speeds.
Shadow
Tendrils: This will create whips of darkness from my shadow that will
move like arms. The tendrils can cut through most weak metals and can
turn into spears then will shoot through my opponent.
Shadow
Fist: I will have my shadow move up my body and then wrap around my
arms causing arms and hands to turn pure black. With this every punch I
throw can me extended with the help of my shadow. This move and also
create fist from my shadow or can be a set up for other moves.
Shadow
Fist Furry: Covering my arm with my shadow I will have my shadow split
into multiple fist that will attack my opponent hitting them multiple
time.
Black Coffin of Death: This attack seals my opponent
inside a black coffin of dark energy that will then release hundreds of
chakra spikes inside the coffin skewering my opponent. I can also use
this as a way to imprison my opponent for other attacks.
Bringer of Darkness: Genjutsu that surrounds the whole area in complete darkness.
Divine
Spear of Shadows: This move will create a large spear of dark chakra
that I can throw and also use like a sword. Also the spear has the
ability to move through the shadows.
Darkness Wave: This move
creates a large wave of dark energy that will surround and engulf my
opponent suffocating them. (This move can also be used as the set up
for my Black Coffin of Death).
Darkness Whip: Creates a whip of dark energy that can grab, strangle, and bind my opponent.
Death
Slash: This move covers my scythe in my dark chakra doubling the
cutting power of my scythe. Once cut my chakra will pour into the cut
and trap my opponent in a strong Genjutsu, which will cause them to see
themselves being put through endless torched.
Shadow Arena of
Infantine Darkness: This move creates a large dome of darkness and
shadows in this dome it is no light what so ever so know one can see
not even myself (Although I use my Kurayami Eye to see within the
dome). This is also a good way to use most of my shadow/darkness jutsu.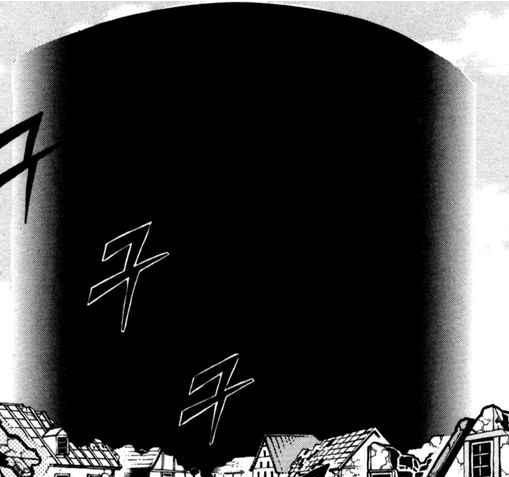 Divine
Shadow Spikes: This will create large hardened spikes of dark energy.
The spikes would then rise from the ground floating around me creating
a large tree like object.
Black
Spiked Tree: Using the divine shadow spikes I will use my chakra
causing the spike to fuse together creating on large giant tree covered
in spike. This can be made around my opponent cutting them in multiple
areas, or I could form it around me for protection.
Black
Forest: Using the divine shadow spikes I will use my chakra to cause
them to grow out creating a large forest of dark spikes.
Divine
Black Spike Dome: Using the divine shadow spikes I will use my chakra
to cause them come together into a large sphere. This can be made
around me for defence of I can cause the spike to try and wrap around
my opponent and stab them multiple times.
Wind Attacks:
Wind Element; Wind Current: This move will cause a wave of air to engulf my enemy or blow them away.
Wind Blade: This move will cause the air to sharpen like a sword and cut through my enemies.
Wind
Element; Great Wind Blade: This move is a stronger version of my Wind
Blade this attack takes the air and my chakra and form into a large
blade, which I hold. This blade has great cutting power and each swing
of the wind sword will release a large gust of wind that can cut
through my opponent.
Wind Element; Wind Bullet: With this move I
will make a gun with my hand and shoot a very concentrated ball of wind
at my opponent. When it hits it will release a large gust of wind
blowing my opponent back.
Wind Return: I do some hand signs and
then create a small twister around me that will cause thrown weapons to
be turned back at the person who threw it. This can also work with some
types of jutsu.
Wind Blade Whirlwind: This move will create a
large twister around my opponent once inside I will create a Wind Blade
inside the twister the twister. A twister rotates the Wind Blade will
bounce of it inside the tornado causing my opponent to be hit from
multiple angels.
Air Rip: This move creates and unbalance in the air around my opponent that will make it hard for my opponent to breath.
Air
Drill: This would cause a spiraling wave of air to from around both my
arms. It would then flow down to my hand and then from a tip at the end
of my hand. My hand would then become powerful drills that will send my
opponent spiraling back if it.
Tornado Fist: This move will
create a small twister around my arm giving me a super strong punch.
When hit by this punch it will release all the power of the twister.
This move can be used with both my arms and can be combined with other
elements.
Rotating Scythe Cyclone: Using my scythe I will throw
my scythe and then use Wind Current to cause my scythe to spin at high
speeds causing it to become a devastating weapon.
Water Attacks:

Water
clone: This will create a physical clone out of the water around me,
after being hit it will turn back into a puddle of water.
Water
Element: Water Geyser Jutsu: This will cause large amount of water
would shoot up into the air, from under my opponent's feet being a
surprise attack.
Raining Water Needles: I will cause water to
fly into the air and then I will sharpen it with my chakra. After I
will have the water rain down toward my opponent and a fast pace.
Water
Element: Water Wall: This move will create a large wall of water around
me blocking most attacks, it is very affective on any fire based move.
Water Fang Projectile: This move will cause any nearby body of water to form a spinning drill that will fly toward my opponent.
Violent Water Wave: After forming the needed handseals, I will expel a strong jet of water from my mouth at my opponent.
Water
Element; Water Dragon: This will create a large dragon of water that
will fly toward my opponent at a fast speed to strike them.
Water
Element: Multi Water Dragon: This move will create a multiple headed
water dragon (hydra) that will attack my opponent simultaneously. It
will not be stopped if one head is not destroyed, all of the dragon
heads must be destroyed for the jutsu to stop.
Rising Water
Cutter: This move will send a large jet stream of water toward my
opponent. This water is moving fast enough to easily slice through a
large rock.
Water Element: Water Summoning Technique: This move
allows me to summon water into the battle are allowing me to use my
water element.
Water Element Water Wave: This move will cause
the water around me to form into a large wave that will come crashing
down onto my opponent. The force of this attack can change the area
into a more watery battlefield.
Water Element: Feathery Water
Robe: This move will cause water to form around my body. The water
would then form into a two large wings on the side of my arm and would
cover the rest of my upper body. This robe can shoot whips of water
from the feather, and can also reflect off light causing me to
disappear from sight.

Demonic Attacks (using my wings):
Feather
Darts: This causes the feather on my wings to harden (becoming harder
then steel) I then flap my wings and launch them at my opponent.
Feather Storm: Hardening my feathers I will fly into the air and then cause the feathers to rain down on my opponent.
Feather
Hurricane: This move will take my hardened feathers and send them at my
opponent in the form of a large twister. So when my opponent in caught
in the twister they will be spun around while the sharp hardened
feathers cut them.
Feather Shield: This move will use my
hardened feathers as a shield to block physical attacks and most jutsu.
The feathers can be ether scattered around me or I can just use my
wings.
Feather Dance: I will scatter my feathers around the
battle area; these feathers will be filled with my chakra that will
create multiple illusions to confuse my opponent. (The illusions can be
of myself or of other things like monsters.)
Feather Blade: From
training I have learned how to take the feathers from my wings and then
transform them into large black blades.
Feather Burst: I will
take feathers from my wings and then by using my chakra I will form
them into a small ball. I would then thrust it toward my opponent and
the ball will then explode releasing a large wave of sharp feather
moving a high speeds toward my opponent.
Healing Feathers: Using
my demon feathers I can heal wound on mine and other peoples body. The
feathers can heal most wounds and over a longer period of time the
feathers are able restore lost limbs though the limb will not be able
to be used for a while.